The Frugal-Mobile Virtual Tour
---
I purchased this little gem in January, 2000. It cost me a whopping $450. I keep it at work for use during the day, and to park at the train station at night when I commute using CalTrain or VTA Express Bus. The odometer had 205,000 miles on it, and was no longer working. It encompasses my the "frugality" values of my company, and I don't have to worry about it getting stolen from the train station. I always say that if someone steals this car, they probably need it more than I do! Enjoy the photo gallery.....
Jump to the "End of Life" page for the Volvo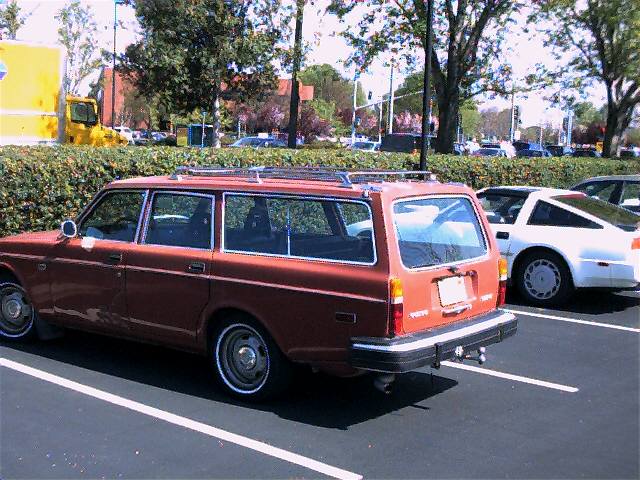 Here's the little beauty in the parking lot at work, where it spends most of it's time. Hmmmm....I spend most of my at work too, though not in the parking lot!